Emarketing & content performance
21 May 2015
104 hits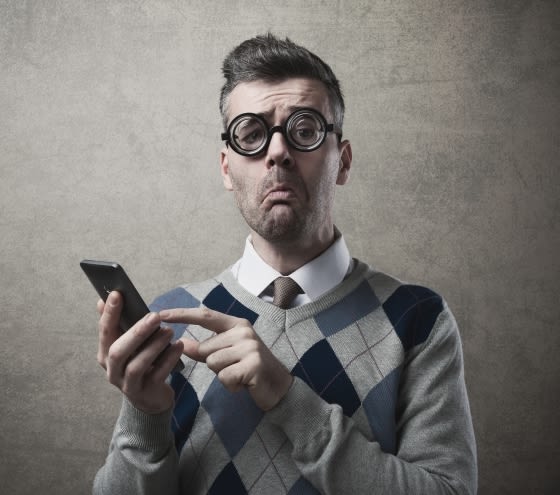 Why you shouldn't ask your event attendees to turn down their mobile devices !
Mobile has become a main tool to leverate engagement and brand awarness during an event.
Event management is in a time of transition. Digitalisation and gamification are growing, social media is becoming an unavoidable marketing tool to develop awarness before, during, and after an event.
We had listed in a previous article the main pillars to build an effective social media strategy. We also defined which kinds of contents attendees were likely to capture, and/or share on social media during and downstream an event : quotations, videos, photos, questions …
At least we selected the most suitable platforms to create brand awarness for an event and relay contents : Instagram and Twitter.
When you ask your attendees to turn down their mobile…
You prevent them from
- improving their personal branding (notes and content sharing, retweeting)
- relaying your informations and content
- asking questions
Your prevent the event organization from
- increasing brand awarness : visibility, notoriety
- communicating key infos
- leverating the speakers
You prevent exhibitors and sponsors from
- visibility
- sharing in real-time, interacting with the crowd
You need to understand that every attendee is a little media beacon which can emphasize personal branding, notoriety, and, on a long term, selling. If you fear of losing contrôle on the messages, you have to change your views : consider your attendees as branding partners. If you don't integrate mobile social media activities, people will prefer to go to events where they can participate, and you will be seen as old-fashioned.
Photo credit: Bigstock
---
Social Dynamite designs a solution focused on the brand contents broadcasting on social networks. We aim at developping the digital influence of brands and their visibility on the Internet within a structuring process. Social Dynamite is an efficient and simple suite of tools that was initially created for our clients.
For further information:

[Infographic] – Best times to post on social media
Create quality content is one thing. To make sure that they are seen, read and...Read more

Social Medias strategies to lead the e-commerce market
Nowadays, new opportunities have emerged for social medias. They managed to successfully combine with e-commerce...Read more