Emarketing & content performance
29 Sep 2015
133 hits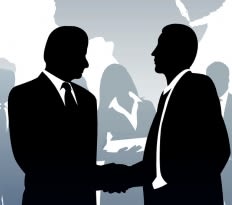 What's the best strategy to overcome collaboration difficulties between sales and marketing teams ?
Sales and marketing teams have the same targets, and strategies are required to bring more cohesion.
According to the "Demand Metric" study, the content created by marketers and sent to the sales teams doesn't meet expectations. The marketing team must create sales content, and it's not beneficial at all if there's a lack of communication and collaboration between teams.
If an alignment between those two departments becomes effective, for sure the marketing team would produce the kind of content, the sales team needs to close more deals.
Bringing the two teams together and persuade them to discuss is not easy but this guidance could be effective if followed properly.
You must take into consideration few things to predict a successful future in your management. It's recommended to remain impartial whatever the issue is about, due to the same targets for the both teams.
1/ To be able to create better content, the marketing team should spend more time with the sales team. At work, sales people are the best when they must persuade, explain, and make sales of products, services and even ideas.
2/ Then, establish a 'question mapping strategy' during a meeting, where the teams can express their feelings, the struggles they are facing, and their expectations. According to Jordan Acevedo, who wrote an article on brafton.com, it's better to suggest questions about 'difference between SEO and SEM'. SEO is known to provide better organic search results, when SEM uses search engines to advertise a website.
3/ At the end, the content should be created with case studies and testimonials. According to Jordan Acevedo, those two ingredients are the 'bottom-funnel' to produce more contacts and communications with the sales team . This content would be at the end very helpful for your sales team.
Following this strategy as described would bring instant and surprising results.
to credit: BigStock
---
Social Dynamite designs a solution focused on the brand contents broadcasting on social networks. We aim at developping the digital influence of brands and their visibility on the Internet within a structuring process. Social Dynamite is an efficient and simple suite of tools that was initially created for our clients.
For further information:

[Infographic] – Best times to post on social media
Create quality content is one thing. To make sure that they are seen, read and...Read more

Social Medias strategies to lead the e-commerce market
Nowadays, new opportunities have emerged for social medias. They managed to successfully combine with e-commerce...Read more