Emarketing & content performance
13 Apr 2015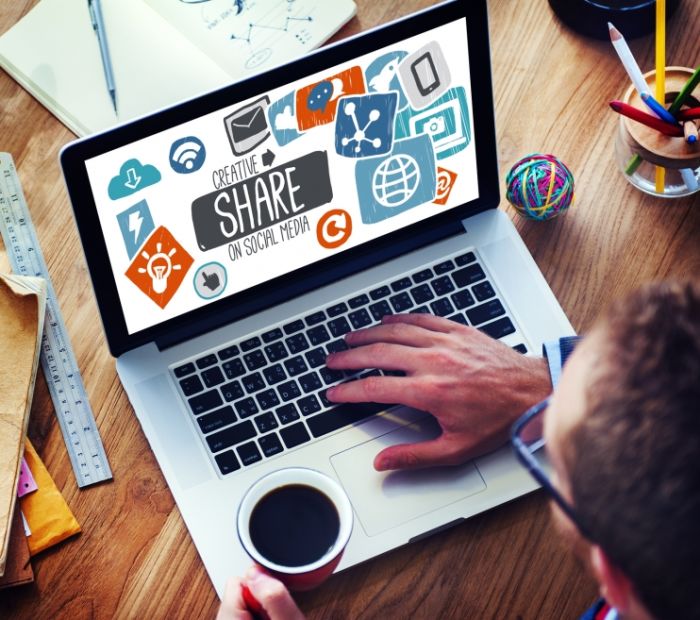 What is user generated content ?
Let your customers become your own brand-builders.
Build trust and increase engagement
What more engaging than inviting your customers to share their love for your brand ? That's what user generated content is about. As we said in several articles before, social media is conversation. In this consumer-centered two-way of communication, customers are more interested in hearing their peers' opinions on a product than believing in calibrated messages of a brand.
Get philanthropic
A clever way to build trust is to invite users to contribute to the reputation of a brand, become its ambassadors. It can be made through pictures uploading, movie making, contests...A brand represents more than a product, it conveys social distinction, etc. These type of campaign also value them, they get recognition from the brand they support ; it's like a deal. Some brands even directly ask their customers about suggestions to improve their products.
Earn free publicity
Customers' contribution allows your company to restrict its publicity budget. Brand awarness is made by customers themselves. They become the ones who contribute to your brand's exposure on social media. These operations are also covered by traditional and specialized media. The more you are original, the more it will have media impact.
To learn how to launch a user generated content campaign, and read exemples of successful campaigns, you can click on this article written by Eric Siu for Hubspot Blog.
Image credits: BigStock
---
Social Dynamite designs a solution focused on the brand contents broadcasting on social networks. We aim at developping the digital influence of brands and their visibility on the Internet within a structuring process. Social Dynamite is an efficient and simple suite of tools that was initially created for our clients.
For further information:

[Infographic] – Best times to post on social media
Create quality content is one thing. To make sure that they are seen, read and...Read more

Social Medias strategies to lead the e-commerce market
Nowadays, new opportunities have emerged for social medias. They managed to successfully combine with e-commerce...Read more