Emarketing & content performance
30 Aug 2015
101 hits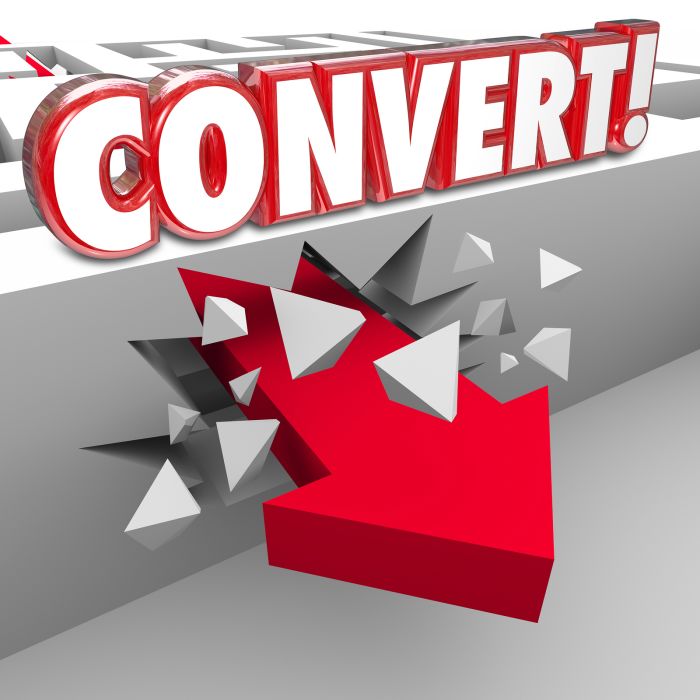 The four pillars of an efficient lead conversion strategy.
Attract leads with high-quality contents is one thing. Convert them into loyal customers is anonther challenge.
When a new lead has just filled out a form after visiting differente pages of your website, it means he's ready to engage. Your turn to be reactive and bring up a complete response to his expectations.
Here are four tips to assure to convert your lead into a paying customer.
Don't let him wait
To be more productive and organized, direct your emails or new arriving leads into a special inbox of your company, specially opened to multiple people who will be able to take care of every contact, so you don't miss any opportunity.
Try to make the connection with your lead within 5 minutes after he's left his coordinates.
Qualify your lead
All leads are not on the same level of maturity. You won't be closing a sale if your lead isn't ready enough to buy. Search on Google or in your CRM software for any relevant data on him.
Keep it warmy
A person has shown interest in your offers, you shouldn't miss this chance. Nurture him with newsletters, free trials, so he can remember you exist, until the moment he's ready to move to the next step : buying.
Check your sales pipeline regulary
Help you visualize your sales data with a chart, thanks to a dashboard. Be sure to pay attention to the following elements :
sales target
ratio of leads to sales qualified leads
total number of leads and their position in the buyer's journey
quote to close ratio
sales lead to close ratio
Photo credit: Bigstock
---
Social Dynamite designs a solution focused on the brand contents broadcasting on social networks. We aim at developping the digital influence of brands and their visibility on the Internet within a structuring process. Social Dynamite is an efficient and simple suite of tools that was initially created for our clients.
For further information:

[Infographic] – Best times to post on social media
Create quality content is one thing. To make sure that they are seen, read and...Read more

Social Medias strategies to lead the e-commerce market
Nowadays, new opportunities have emerged for social medias. They managed to successfully combine with e-commerce...Read more