Emarketing & content performance
19 Dec 2014
156 hits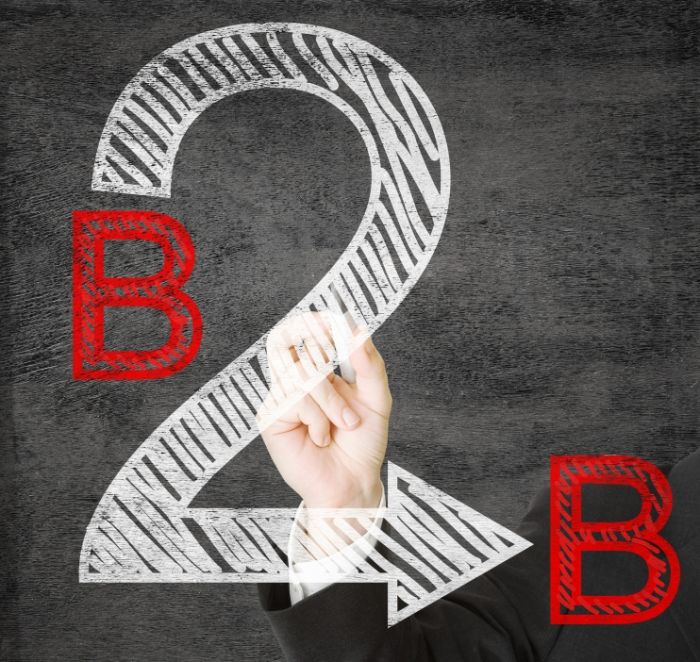 The B2B Online Branding Potion
What are the magic ingredients that will allow you to build a strong B2B brand online?
Regardless of what type of business or marketing you are involved in, your branding will play a huge role in building trust, creating brand awareness and attracting new clients. As we proved it in the article 4 misconceptions about B2B and digital, traditional marketing is becoming old-fashioned, not suitable to social media's horizontal conversation model anymore. B2B companies need to develop their digital marketing strategy to lever up their leadership and develop their business.
After telling you how to prove that your company needs it, and how to be a great digital marketer, we are now about to give you key advices on building this B2B online brand strategy, based on the article of Diana Adams written in Britbels.com
- Identify your business audience's segments
You will need it to place online advertising, that will prevent you from blurred mass marketing.
- Give you goals and metrics
Do it before launching your campaign, that will allow you to see where you achieved and where you failed, analyse the results and take appropriate measures. Learning to win.
- Create content and test it
It must be of course adapted to your target audience. Test your content and your ads thanks to smart analytics. As an example, create two ads with one variable, run them both, then kill the underperforming ad and try to beat the other one with a new version.
- Use web analytics to monitor the audiences on your website
They will help you determine which marketing programs convert customers at the highest rates.
- Armour your leadership with corporate blogging
Branding is about establishing credibility and trust, to cash on it. Reinforce the idea that your company is a thought-leader on your market.
- Use display advertising to create lift across all marketing channels
When you place display ads, it betters the results from your search marketing, e-mail marketing, and social media. It builds your brand. A familiar brand increases brand search, e-mail subscriptions and confidence where sharing on social media. To measure this return on investment, you can use paying for clicks, brand metrics, action metrics and overall lift.
- Use social marketing to builds brand awarness
- Incorporate retargeting across website, display, e-mail, ans social channels
Retaregting starts with your targeted advertising and then adapts your messaging, frequency, and placement to the precise interests of your target audience, at the exact time their interests are at their peak.
Image credits: BigStock
---
Social Dynamite designs a solution focused on the brand contents broadcasting on social networks. We aim at developping the digital influence of brands and their visibility on the Internet within a structuring process. Social Dynamite is an efficient and simple suite of tools that was initially created for our clients.
For further information:

[Infographic] – Best times to post on social media
Create quality content is one thing. To make sure that they are seen, read and...Read more

Social Medias strategies to lead the e-commerce market
Nowadays, new opportunities have emerged for social medias. They managed to successfully combine with e-commerce...Read more