Emarketing & content performance
2 Sep 2014
333 hits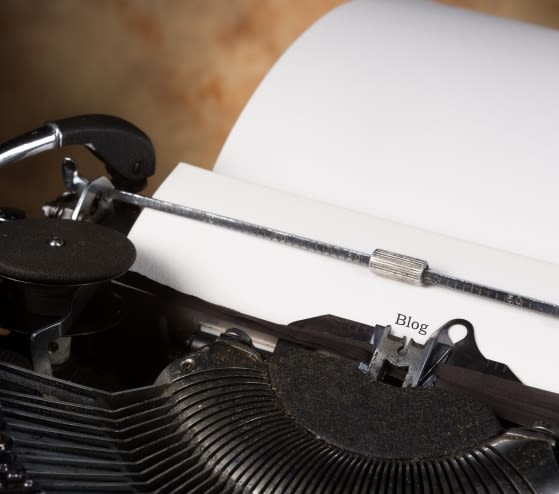 How to overcome blank blog post syndrome?
Are you struggling to find topics to cover at your blog? After reading this article you will be able to create a list of hundreds of ideas for new posts.
Social Dynamite spotted for you an article from the website Moz.com, written by Aleyda Solis on the subject of blog topics. As outlined in the introduction, "You have the deadline of a blog post coming, but you still don't know what to write about". Almost everyone has experienced this situation.
How shall we do it? "What you need in order to identify blog post ideas that will allow you to connect with your audience is an actionable and simple process that is easily repeatable, applicable to any industry, and scalable:"
Tips 1: Gather the relevant data
The aim is to collect as many as you can important data that's relevant to your goal: identifying a relevant and attractive blog post idea for your web audience. You can collect these data through different sources:
Your own most popular posts: just select the most popular ones by using Google Analytics to identify them (highest amount of visits, highest amount of conversions, the most engage visits, most shared posts on social networks, etc.).
Your competitors' most popular posts: do the same for your competitors' blogs (most shared posts on social networks with SocialCrawlytics, most externally linked posts with Open Site explorer).
Your community's and influencers' most shared content: you can use Tribalytics for Twitter (topics and locations per communitues) and Twtrland to obtain the most popular tweets for your influencers.
The hottest relevant content in social networks: the aim is to identify which content have been the overall most popular in social networks about those same topics in the latest times. You can use for example Buzzsumo.
Your relevant web industry questions: your own social networks such as Twitter or Quora are mines of ideas by the questions asked by your online community. "By doing this, you will learn are the biggest questions that people ask on the web about your relevant topics".
Tips 2: Ask the relevant questions
One you have all the data, you can categorize different ideas of posts from different type of sources (see above). By answering a series of questions, you will have a list of blog posts ideas with this information: the blog post idea, interest and coverage status.
Tips 3: identify your blog post opportunities
Then for each potential ideas you need to ask some questions to filter them further and validate your opportunities. Examples of questions:
Is this topic related to your business's vision and goal?
Are the resources needed to write the post feasible for you?
Is it clear how the post will help your audience solve an issue or improve what they have?
Photo Credit: Bigstock
---
Social Dynamite designs a solution focused on the brand contents broadcasting on social networks. We aim at developping the digital influence of brands and their visibility on the Internet within a structuring process. Social Dynamite is an efficient and simple suite of tools that was initially created for our clients.
For further information:

[Infographic] – Best times to post on social media
Create quality content is one thing. To make sure that they are seen, read and...Read more

Social Medias strategies to lead the e-commerce market
Nowadays, new opportunities have emerged for social medias. They managed to successfully combine with e-commerce...Read more