Emarketing & content performance
4 Jun 2013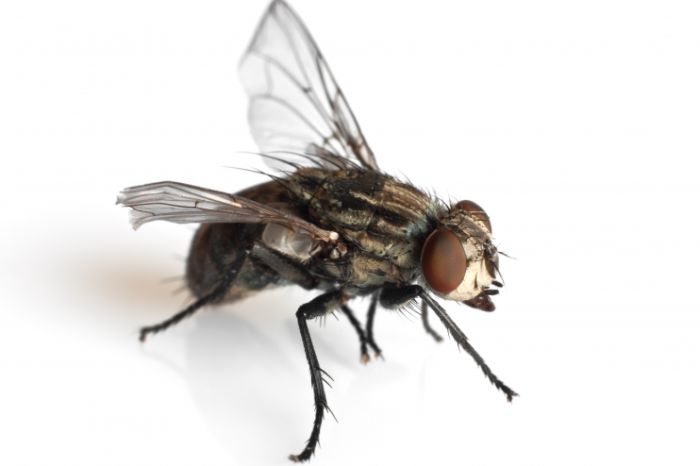 How to manage a bad buzz
Better be safe than sorry, but if you have to face a bad buzz, how should you deal with it?
A "bad buzz" typically refers to a word-of-mouth phenomenon that negatively impacts a brand, a company, or a person, mostly through social networks. It can be due to a bad viral marketing campaign for instance, but can also come from an external source.
Two examples of a bad buzz
Recently, Abercombrie & Fitch suffered from an enormous backlash from Internet users due to the controversial statements of its CEO Mike Jeffries. He said that he only wanted to sell A&F clothes to "the cool kids" and basically admitted he was being "exclusive", as a justification not to diversify the size of the company's clothes. As a result, the brand received thousands of negative comments on its social media pages, many of which stated they would not buy a A&F article ever again. In that particular cause, the reason of the bad buzz came from within the company, but it does not always happen like that.
A few years ago, the Canadian band Sons of Maxwell wrote a catchy country song about a story they had with the company United Airlines: after having his guitar broken during a flight to Nebraska, leading singer Dave Caroll couldn't get a refund on it despite trying to get a response from United for nine months. As a response, the band wrote the song "United breaks guitars" (and two follow-up songs) to tell their story. The first video generated more than 13 million views and United suffered from a severe backlash, with negative comments, flight cancellations, etc.
What harm can a bad buzz do?
A bad buzz is usually quite temporary, but it can have lasting effects on your reputation and maybe even harm your sales. In A&F and United's cases, for example, both companies witnessed a huge fall in their stock prices (respectively 8% and 10%, which cost United shareholders about $180.000.000 dollars). How can negative comments have such an impact? Words have a significant weight in the world on Web 2.0: nowadays, companies simply can no longer close their eyes on a problem, because their customers have now more power than ever to express their concerns.
This at least proves something: as a bad buzz can sometimes come from an external source, companies should no longer stay out of Social Media, especially the highly recognizable ones: you need an online presence to be able to at least see what people are saying about you. Feedback can always be useful - and negative opinions should be dealt with.
Using a bad buzz to your advantage
What not to do: delete negative comments
The worst thing you could do to deal with a bad buzz would be to try and delete every single reference to it. First off, it's not that easy: bad buzz are usually relayed by external people and despite your efforts, you will most likely not be able to control everything that is said about you. Second, and most importantly, this will actually worsen the situation. People will notice you trying to "hide the evidence" and call you out on it, increasing the negative visibility on your brand.
What to do: address concerns, be transparent
We've seen that you cannot delete or hide anything about the bad buzz: on the contrary, be transparent. If you feel concerns have to be addressed, do so: be informative, positive, and always be ready to listen to your community's comments and worries. Do not be afraid to apologize if you've evidently made a mistake. Twitter seems to be a good CRM tool, especially when it comes to bad buzz. If Twitter users are tweeting about you in a negative way, do not hesitate to answer to as many people as you can. Overall, communicate on all your social pages, but do it fast.
What to do: be humorous
Some brands reacted in a remarkable manner to a bad buzz: in response to a controversy from one of their ad in which you could see a naked man in the background, La Redoute first apologized to its clients. It then launched a contest, asking Internet users to spot mistakes on the ads of its website (which mistakes were voluntarily added). Not only did the company admit its mistakes, but it reacted in a way that turned a big part of the negative opinions into positive ones.
Conclusion
As always in the world of Web 2.0, it's still hard to measure the impact of a bad buzz, for instance on your sales. It is however an interesting indicator of the power consumers now hold - as they now rely more and more onto their peers' opinions before making a purchase decision, it wouldn't be wise to simply ignore a negative wave of talk about your brand. There is no miracle recipe to handle a bad buzz, since it always depends on the context, but keep in mind a few words in order to deal with it: transparency, positiveness, reactiveness.
Thanks to our sources:
Bad buzz: Revenge of the Consumers [French]
---
Social Dynamite is a marketing agency that accompanies corporations and brands for their digital strategies, from conception to implementation. Our solutions are declined into 4 expertise domains: digital strategy, content marketing, social media and search media. To learn more about this, do not hesitate to contact us or to download our tools brochure!

[Infographic] – Best times to post on social media
Create quality content is one thing. To make sure that they are seen, read and...Read more

Social Medias strategies to lead the e-commerce market
Nowadays, new opportunities have emerged for social medias. They managed to successfully combine with e-commerce...Read more