Emarketing & content performance
7 Feb 2015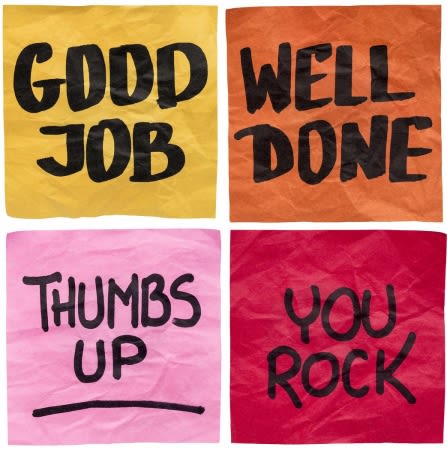 How to feed the motivation of your brand ambassadors?
The more you take care of your employees, the more they are likely to communicate positively on your brand. So, how can you motivate them ?
That's it ! You convinced your employees to take part of your branding management, they accepted to become your online brand ambassadors. They develop their personal branding and relay your contents. But this envolvement requires time, awarness, dedication. So, how to maintain their desire to represent your company ?
Give them quality contents to share.
We will never say this enough, don't create content unless it's a good one. Ambassadors will be reticent to relay poor quality contents, or that don't belong to what they believe in, that don't match with their views, mostly because they care of their own reputation, since social networks are a public mirror of our ourselves. On the contrary, relaying pertinent, profound or creative contents will enhance their image.
That's the reason why you have to regulary ask them for feedback. Whether it is positive or negative, people want to feel that they can contribute ideas for improvement. Give your employees the opportunity to share their experiences and opinions.
Think recognition
Seek the demographic and psychologic desires of your employees in order to give them non-cash rewards that are more motivating on the long term as Kristen McGowan explains it in her article for loyalty360.org.
Everybody likes to be recognized for their good job, express to your collaborators that they give a real plus value to the brand awarness and success of your company.
Moreover, the interaction between employees with peer to peer recognition promotes the acknowledgement of another individual's work and enhances collaboration, assistance, coordination and feedback throughout the office. This method produces positive levels of communication companywide and improves employee moral. Peer to peer recognition offers an easy and effective engagement tool that helps to drive high levels of mobilisation.
Image credits: BigStock
---
Social Dynamite designs a solution focused on the brand contents broadcasting on social networks. We aim at developping the digital influence of brands and their visibility on the Internet within a structuring process. Social Dynamite is an efficient and simple suite of tools that was initially created for our clients.
For further information:

[Infographic] – Best times to post on social media
Create quality content is one thing. To make sure that they are seen, read and...Read more

Social Medias strategies to lead the e-commerce market
Nowadays, new opportunities have emerged for social medias. They managed to successfully combine with e-commerce...Read more