Emarketing & content performance
30 Jul 2015
136 hits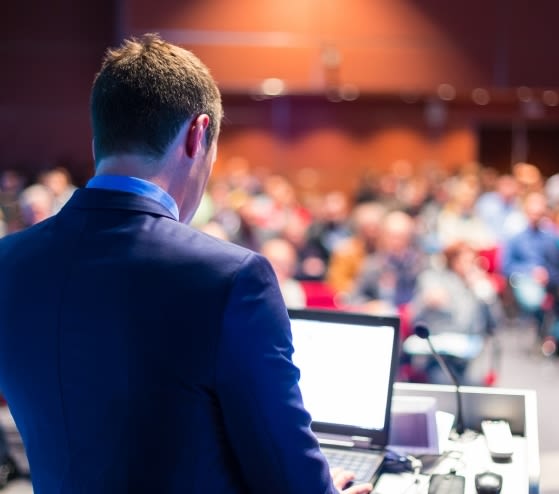 How to Attract the Best Influencers to Your Event?
There is no "best influencers". They are only influencers that are the most suitable with your compagny and your activity.
Who are the best influencers for my company?
The first step of a search is to find someone with a real influence on his audience, and not only look for the "influencers" with the biggest number of followers, likes, or fans. The most important thing is how much the influencers' content is displayed by his community, because if no one relays his content, he is not influencing anyone.
Don't check manually all the infos, take a look at influencer tools such as Traackr, Little Bord, followerwok, PeerIndex, Kred or Flout to discover influencers, manage key relationships, and measure their real influence through numerical data (figures).
You can still take the time to read their "about" page/profile, and their most recent posts to better identify who they are and what they do.
When I find the good one, how can I bring him to my annual meeting?
Invite them, organising something original. A comfortable seating, refreshments, some simple, basic things when you welcome somebody. He needs to feel important, he came to the event and he wants the others to know it, so don't hesitate to make a special operation for his social networks or his social media accounts, (take a photo with him and tag him, a special name tag as a blogger, a badge for his website, an original blogger pass). It will improve your social media activity and the social image of your association.
Don't forget what Chrisitna R.Green teaches us in her article, anything you will give directly to the bloggers that has a monetary value must be declared. She also notes the true fact, that if the blog post looks like a paid advertisement, the publicity will be less efficient.
The point is to make live a great experience to the influencer so he wants to share it with others because he wants to, not because he has been paid to do it.
Who are my influencers?
The influencers aren't just bloggers. The personnal branding is now an obligation for your career. All the professionals are on social networks (LinkedIn at least, Facebook and Twitter), you don't need to have a large blog following to have a large social media following. The bloggers aren't the only once with a social echo anymore.
Ask to your association members and attendees if they'd want to blog about your event, you may have a very special attendee with some very large industry connections, and with a professional credibility that the blogger won't have.
So don't forget to look also outside of the traditional blogging lists to find your influencers.
The blogger presence is necessary, it will helps you for a lot of digital problematics, improve social reach, notoriety of your association and your (present and future) events, and increase membership.
Influencers are a call to interaction with the audience, they will help you to build a large community of content creators and curators. This community won't disappear right after the meeting, a large part of this community will still share and create content long after your event.
Photo credit: Bigstock
---
Social Dynamite designs a solution focused on the brand contents broadcasting on social networks. We aim at developping the digital influence of brands and their visibility on the Internet within a structuring process. Social Dynamite is an efficient and simple suite of tools that was initially created for our clients.
For further information:

[Infographic] – Best times to post on social media
Create quality content is one thing. To make sure that they are seen, read and...Read more

Social Medias strategies to lead the e-commerce market
Nowadays, new opportunities have emerged for social medias. They managed to successfully combine with e-commerce...Read more