Emarketing & content performance
13 Mar 2015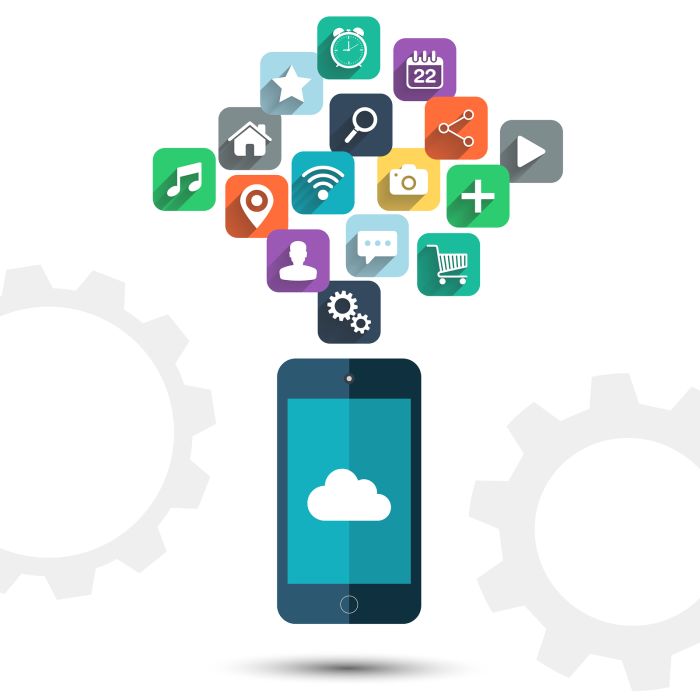 How can a smartphone app be positive for your business or brand awarness ?
Building an app for your business offers a lot of benefits. What are they ?
Social media is mainly conversation. In this logic, a beautiful-designed and well tailored smartphone app is the best way to stay in touch with customers, anytime, anywhere. It allows business leaders to interact in live with them, and to engage prospects even more, aside social media accounts.
As Branding Magazine explains it in this article, there is a lot of ways an app can be rewarding for you. Three of them stand out.
Building or Expanding your current customer niche
A mobile app allows you to reach current and new customers. It develops the relationship a customer has with a company or a brand, nourish his loyalty. If your customers can't do what they need with your business while they're on the go, you might lose them as they are likely to look elsewhere for similar products and/or services from a company that offers exactly what they need.
Receiving free advertising of your own products/services through your own app
You can increase the accessibility and visibility of your products by showcasing them on your app. It is a softer way to promote them without the advertising status.
Create a shared beautiful experience for you and your consumers
The look and feel of an app is really important, it must be intuitive and pleasant to use. If you win this bet, your brand awarness can only grow, and your notoriety and the loyalty of your customers increase.
To know more about apps marketing strategies, check the article of Brand Magazine.
Image credits: BigStock
---
Social Dynamite designs a solution focused on the brand contents broadcasting on social networks. We aim at developping the digital influence of brands and their visibility on the Internet within a structuring process. Social Dynamite is an efficient and simple suite of tools that was initially created for our clients.
For further information:

[Infographic] – Best times to post on social media
Create quality content is one thing. To make sure that they are seen, read and...Read more

Social Medias strategies to lead the e-commerce market
Nowadays, new opportunities have emerged for social medias. They managed to successfully combine with e-commerce...Read more