Emarketing & content performance
9 Oct 2015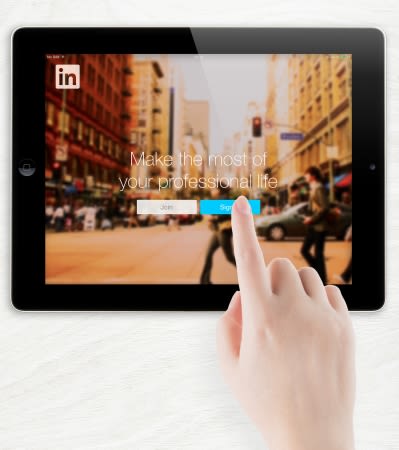 Event professionals : enhance your linkedin profile with these following tips
LinkedIn is one of the most prevalent resources for professional networking available. As an event professional, being more productive and successful will be credible if you set up those following tips.
Event professionals who are interested in building their brand with LinkedIn have to optimize their profile using the following ways:
A smart and a creative space on LinkedIn
The LinkedIn headline :
After looking at your picture, your readers or potential clients will read your headline. This is the LinkedIn space where youcan optimize your most important keywords. With 120 characters,your headline must be very descriptive and it matters more than a job title.

The Summary :
Furthermore, the most crucial part of your LinkedIn profile is the summary. Your potential readers can learn more about yourself and can get a great first impression about your skills.
Working under pressure, event professionals are supposed to organize parties, conventions, weddings, or festivals and they may need strong skills and expertise. Nonetheless, it could be relevant for them to explain how they started their professional careers, without writing at the first person. It's desirable too, by contrast, to put emphasis on the personal touch.
Content that can be added to your LinkedIn profile :
-Pictures, videos, presentations and audio recordings can be added. It will leverage yourprofile and show how talented you are. Moreover it's recommended to describe each one of them.
-To promote yourself and get more visibility on LinkedIn, you can also post interesting events to share with your potential readers.
How to become an influencer as an event professional ?
-A high number of skills, adds more credibility to your profile and gives the impression that your professional network recognizes your professionalism.
With Pulse, a LinkedIn application for android, you are in position to follow the most influential business development and event coordination companies.
Finally, bridging the gap between Linkedin, Facebook and Twitter is profitable. In this way, you have the opportunity to grow your professional network.
On LinkedIn, you have the ability to show to the world that you are an expert and someone who deserves to be noticed on the event planning market.
Photo credit: BigStock
---
Social Dynamite designs a solution focused on the brand contents broadcasting on social networks. We aim at developping the digital influence of brands and their visibility on the Internet within a structuring process. Social Dynamite is an efficient and simple suite of tools that was initially created for our clients.
For further information:

[Infographic] – Best times to post on social media
Create quality content is one thing. To make sure that they are seen, read and...Read more

Social Medias strategies to lead the e-commerce market
Nowadays, new opportunities have emerged for social medias. They managed to successfully combine with e-commerce...Read more