Emarketing & content performance
17 Sep 2015
122 hits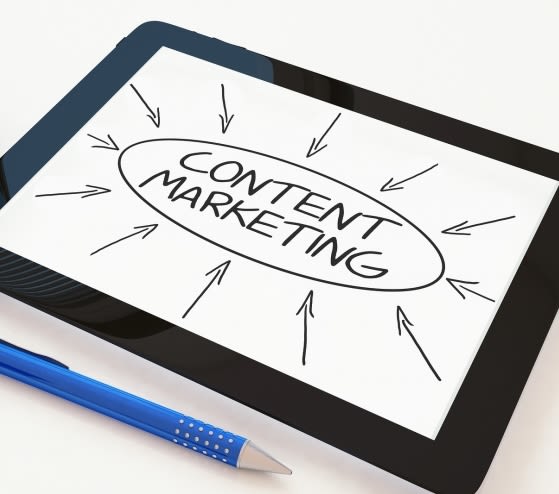 Discover the future of online marketing with the interactive content.
The classical product informations aren't adapted to the behavior and the needs of your consumer anymore. The interactive content allows your company to adapt and offer new formats to drive engagment.
Your consumer has now access to your product information, by your website, your social media accounts, or your blog.
The traditional sales pratices are now over. Marketers must engage their buyers by including them in the learning process, instead of receiving an information that they could have by themselves.
The 2015 Content Preferences Survey shows that 91% of the B2B buyers want companies to give them an interactive and visual content for consumption. The impact of these interactive presentations are real, 45% say that it is highly valuable for purchases research.
First, you will have to do your own research to find what your audience wants to learn from you and which format they prefer. The sensational title and the creation of an experience will make participants want to engage further.
You will be able to choose between several interactive content format to engage your audience and generate new leads:
Interactive infographics, with a line graphs grow as viewers scroll past them, and then the charts display data once they've been clicked.

Interactive webinars with Q/A during the live event, and eventually some audio and visual features

Interactive calculators that will let you enter your information to get your personalized result

Interactive CTA (Call to action) created to adapt the experiences on your users.
To engage more effectively their clients, marketers have to invest in an interactive content for their online marketing strategies. The "old" content (product brochure) isn't adapted to the behavior and the needs of the consumer. You don't need to provide them a product information, but offer them an experience and a reason to be interested in your business.
Photo credit: BigStock
---
Social Dynamite designs a solution focused on the brand contents broadcasting on social networks. We aim at developping the digital influence of brands and their visibility on the Internet within a structuring process. Social Dynamite is an efficient and simple suite of tools that was initially created for our clients.
For further information:

[Infographic] – Best times to post on social media
Create quality content is one thing. To make sure that they are seen, read and...Read more

Social Medias strategies to lead the e-commerce market
Nowadays, new opportunities have emerged for social medias. They managed to successfully combine with e-commerce...Read more