Emarketing & content performance
12 Nov 2012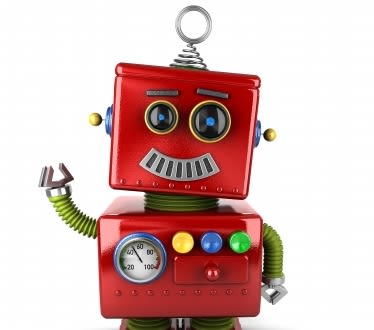 Beware of too much automation!
One of the biggest obstacles that companies meet as they try to build a marketing strategy on social media is lack of time: companies do not have enough time to both create quality content and relay it on all their social networks through adequate communication channels. Thus, they only communicate on a few social networks instead of spreading their communication as much as possible; moreover, the different actors of the company, who should also have an online presence as believable ambassadors of the brand, don't always relay the information - again, because they don't have enough time.
In response to that problem, it makes sense to rely on automation as a tool to help you gain that time and publish frequently on your networks, and promote it through different people. But be careful: automation cannot do all your work for you. You still have to deliver quality content to your community of interest, to remain social and authentic, and to establish publishing frequencies and timing that make sense for each of your networks.
At Social Dynamite, for example, we believe that automation has to help you gain efficiency, and can give a voice to the ambassadors of your brand. What our automate can do for you is help you relay your content on your social networks on a simple interface, and to promote it through the social profiles of the ambassadors of your brand - for example, automate the Facebook profile of your marketing director to "like" and share a marketing news article that you recently published. In short, automation should allow you to focus on the content by delivering a simple and efficient tool. Instead of having you wasting your time travelling from one page to another to relay your information through different communication channels, let your automate do it, and focus on your content.
In our perspective, automation can be a great thing if used properly: what you can try to gain through it is efficiency, and to give a voice to the ambassadors of your brand, which means raising performance of your communication. By gaining time and using simple interfaces to promote your content easily, you can use your time and energy to focus on what's really important about social media: deliver exciting, personalized content, and keep listening to your community.
Thanks to our sources:
You Might Not Be A Social Media Expert IF…You Automate EVERYTHING!
11 Social Media Automation Mistakes to Avoid Like the Plague
How to publish your blog articles on all social networks? Auto-translation in English of this article

[Infographic] – Best times to post on social media
Create quality content is one thing. To make sure that they are seen, read and...Read more

Social Medias strategies to lead the e-commerce market
Nowadays, new opportunities have emerged for social medias. They managed to successfully combine with e-commerce...Read more