Emarketing & content performance
24 Jan 2014
407 hits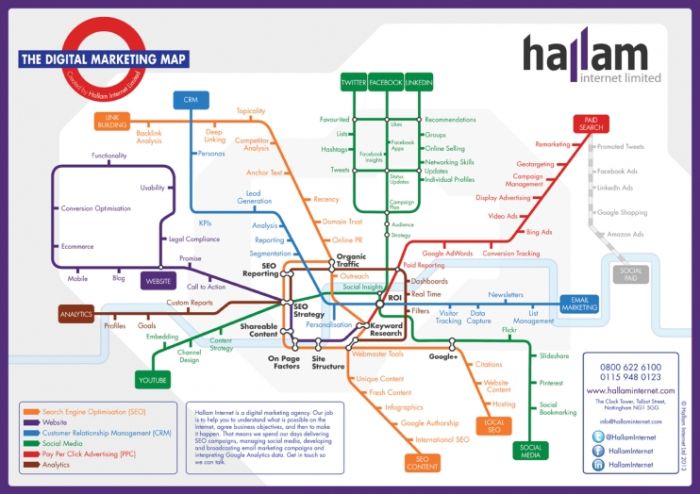 A digital marketing tube map rather odd
A pertinent overview of all the aspects to consider in your digital marketing strategy from Hallam Internet.
To celebrate the 150th anniversary of the London Underground, Hallam Internet, a digital marketing agency based in the UK designed a very impressive infography about all the parameters to take into account in order to run a successfull on-line campaign.
We found at first, rather entertaining to spot our own consultant firm on the digital map. Then we consider the overall ecosytem.
A good exercize to enlarge our vision of all the interactions and what our clients happen to face.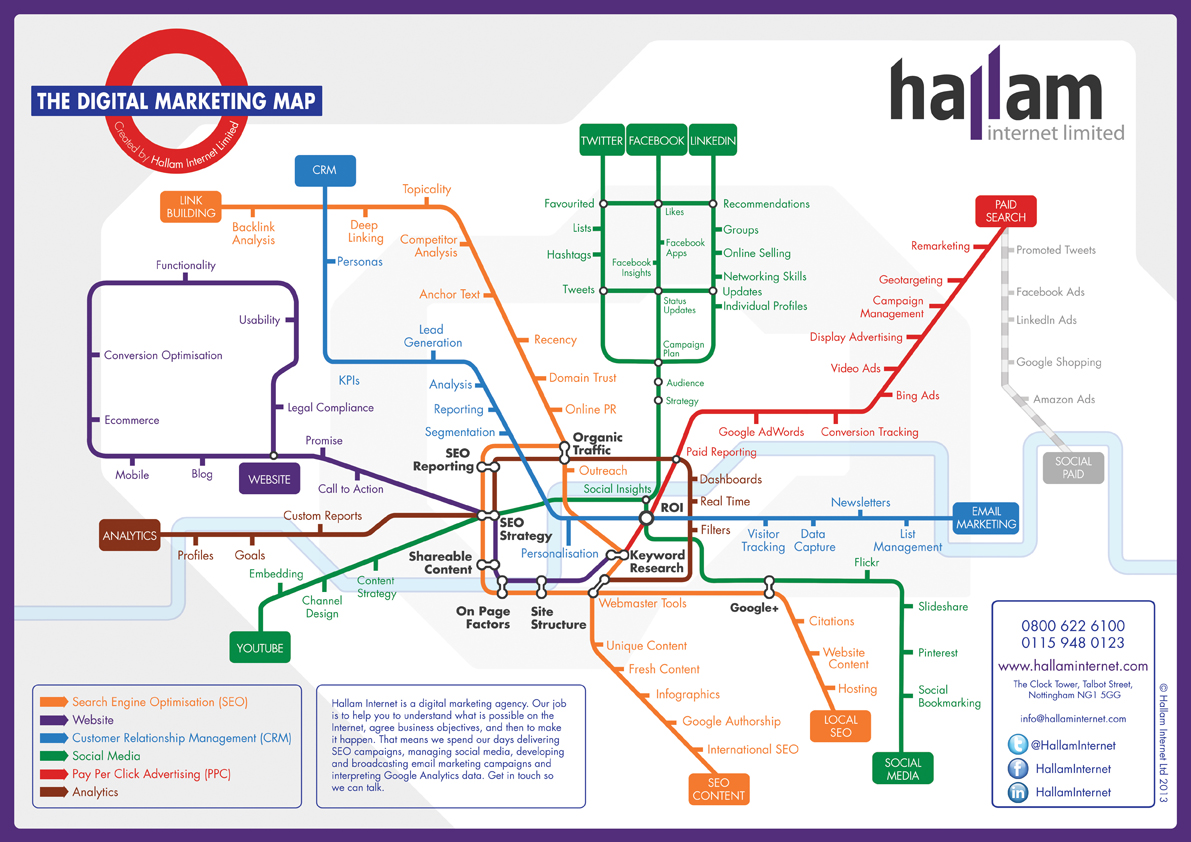 Source : http://www.hallaminternet.com/2013/digital-marketing-tube-map-a-guide-to-internet-marketing/
Pdf version, A4 and so one are available on Hallam Internet website.
---
Social Dynamite role is to help organizations to create business opportunities with their digital presence such as social networks. Social Dynamite is an efficient and simple suite of tools that was initially created for our clients. It is 100% content marketing oriented.
For further information:

[Infographic] – Best times to post on social media
Create quality content is one thing. To make sure that they are seen, read and...Read more

Social Medias strategies to lead the e-commerce market
Nowadays, new opportunities have emerged for social medias. They managed to successfully combine with e-commerce...Read more