Emarketing & content performance
3 Sep 2015
2266 hits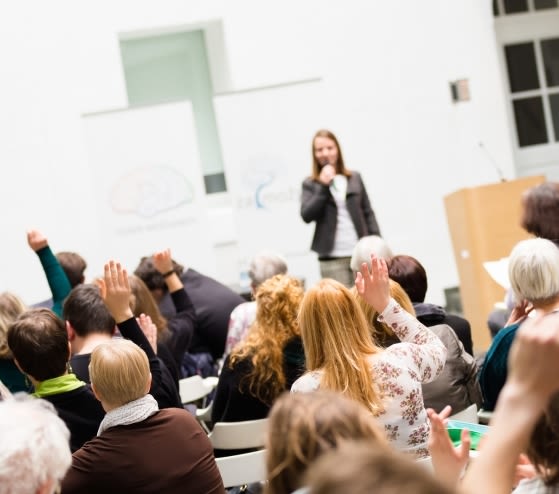 6 ways to convince a company to sponsor your event.
The events are very effective opportunities for companies to generate leads, develop their reputation and maximize their visibility on a particular problematic.
When you plan to organize an event, some questions come on the table by themselves. The first one is to find the funds necessary, in order to protect your marketing budget, you will have to seek for sponsorship.
Try some strategies to make your company more convincing for his search of sponsorship.
1) A single invitation
No one like generic letter, for a sponsorship and for anything, so write a very special letter, use your storytelling, tell the story of your company, your team. Describe your daily missions, the many assets of your audience and all the good reasons to sponsor your event.
2) Sell value
A sponsorship is an investment. Make an equal agreement, including giving to the sponsor a booth, an advertising area to present the product and the company, and eventually logo on event promotional banners, flyers.
Think about the digital presence of your sponsor, he wants to increase his visibility online. Mention his company's on a dedicated web page, your company's blog, a newsletter, and engage your community on your social media accounts to share the content of your sponsor.
3) Be a safer partner with established companies
Your company can be so unknown that you don't have enough brand recognition to get sponsors on your side.
This is why you should get with other important companies of your business. This way, potential sponsor will taking less risk and have a better and larger audience.
4) Know your sponsor
By studying your sponsor, you will be able to target the one who fit the most with your business.
Study their website, their blog, their social media accounts, and all the news about your sponsors.
By analysing them deeply, you will also capable to convince your sponsor with the better timing (releasing a new product, merging with another company, or hosting his own event that could be really interesting for you) and maximise the potential to persuade him (or them).
For the rest of the innovative ways to attract sponsors to your event, we advice you to check the original article of Dan McCarthy.
---
Social Dynamite designs a solution focused on the brand contents broadcasting on social networks. We aim at developping the digital influence of brands and their visibility on the Internet within a structuring process. Social Dynamite is an efficient and simple suite of tools that was initially created for our clients.
For further information:

[Infographic] – Best times to post on social media
Create quality content is one thing. To make sure that they are seen, read and...Read more

Social Medias strategies to lead the e-commerce market
Nowadays, new opportunities have emerged for social medias. They managed to successfully combine with e-commerce...Read more