Emarketing & content performance
26 Apr 2015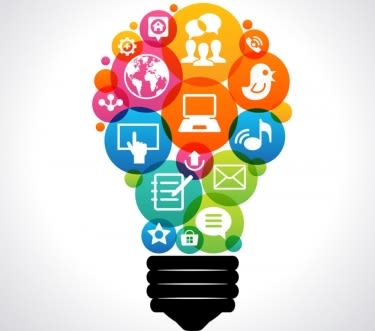 4 types of contents to highlight your events.
Increase the fame, the visibility, and the longevity of an event will inevitably involve social networks today. Here are some ideas of relevant and captivating content ideas.
Live tweeting and gamification
We had talked about it in our article on the Web2connect, a meeting dedicated to the digital. Your defined hashtag becomes the distribution point of contents of your event, on which the participants can find the program, speakers' key quotations, articles relating to the theme of the event. Invite your participants to share their own impressions and to feed the live tweet with their own contents. Do not hesitate to re-tweet them on your account.
Videos
Videos allow the viewers to watch in real time the event. They can come from several sources :
- Videos taken by your organization: interviews of announcers, influencers, companies, audience, conferences. You can use platforms as Vine or Instagram (time-lapse micro-videos).
- Videos produced by the participants: they give an even more human and more spontaneous vision of the event. It allows to restore the atmosphere, to give other perspectives in parallel to the "official" contents.
Photos
Still on the organizers-participants scheme, photos are another kind of real-time testimony of the event. Twitter and Instagram are perfect to launch this visual flow, as we previously evoked it in this article. Photos can also be used for a live broadcasting during the event thanks to screens laid-out in every corner of the place. It will motivate the participants to produce some contents as informative as nice.
Blogging
Upstream to your event, you can create articles relating to the defined program (presentation of the conferences, the highlights, the Round Tables), to the themes which will be approached, to collect articles of announcers, experts, (invite them to create their own contents.)
Downstream, do not hesitate to talk about the behind the scenes of your event, the possible problems which you had to face, the positive statistics, your objectives for the next year. You can also create a space to invite the participants to ask the questions that they did not have the opportunity to ask during the event.
Image credits: BigStock
---
Social Dynamite designs a solution focused on the brand contents broadcasting on social networks. We aim at developping the digital influence of brands and their visibility on the Internet within a structuring process. Social Dynamite is an efficient and simple suite of tools that was initially created for our clients.
For further information:

[Infographic] – Best times to post on social media
Create quality content is one thing. To make sure that they are seen, read and...Read more

Social Medias strategies to lead the e-commerce market
Nowadays, new opportunities have emerged for social medias. They managed to successfully combine with e-commerce...Read more